28th Annual Soft Network User Group Conference
Sunday, May 3rd – Thursday, May 7th, 2020
Sheraton Sand Key Resort, Clearwater Beach, Florida
The annual SNUG conference offers unique educational and networking opportunities.  Learn new tools and techniques.  Share ideas, lessons learned, and best practices.  Network with peers.  Preview the latest software and services from many vendors, including SCC Soft Computer.
More details on the Annual SNUG Conference coming soon!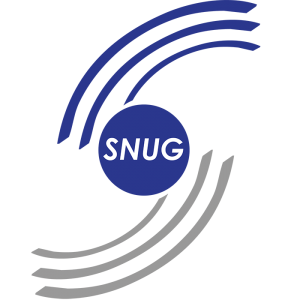 Annual SNUG Conference-at-a-Glance
Sunday Workshop
SCC Annual Appreciation Banquet
Enjoy a 3-hour sunset dinner cruise aboard the Starlite Majesty
Presentations/Workshops
Mon-Thur:  The SNUG board is currently working hard to create the agenda for the conference.
These workshops will provide you a forum to network, ask questions, and gain valuable insight to help you support the SCC Soft application at your site.
Team Building
Would you like to present a session?
Many of our conference attendees have indicated that the best presentations often come from SNUG members.
If you have something that has been beneficial to your site, please consider sharing your knowledge with the membership as a whole.
Additionally, if you know of a topic that you feel would be a great topic, please download and complete our form and submit it to us.
Download the Conference Presentation Form
Maximize your time at SNUG and check out the poster sessions presented by your colleagues and SCC staff members.
This showcase will give you the opportunity to engage in discussions with the researchers as they accompany their posters.
Do you have something you want to share or a topic you want to discuss, but don't have time to prepare a full-blown SNUG presentation? The SNUG poster sessions enable you to present in a one-on-one setting without having to present before a large group.
Would you like to present without doing a formal presentation? Then the Poster Session is for you!
Information for the SNUG conference that may help you budget for this important learning & networking event. Click the links below for more information.
SNUG Information Sheet - Being Updated
SNUG: ROI Why Attend? - Coming Soon...

What's in it for my facility ... and me? - An outline of the benefits of SNUG membership and attending the annual conference. This document describes in a nutshell the return on investment that you, your department, and your facility will receive from your attendance. You can attach this to the memo you send with your request to attend SNUG 2018.

 Getting support from your supervisor - Coming Soon...

how to justify why your manager or supervisor should send you to the 2018 SNUG Healthcare Information Technology Summit.

Sample Memo to your supervisor - Coming Soon...

a sample memo that you can use to show the ROI to your facility from your SNUG attendance

Current and Archived Online Presentations Available for SNUG members only
Save the Date, Register for the SNUG Annual Conference Today: