Soft Network Users Group
c/o Donna Passante
5420 E Phelps Road
Scottsdale, AZ 85254
*Please make checks out to
"Soft Network Users Group"
Click here for a printable QUOTE of the cost for your attendance to the conference. This does not include fees for other items like guest lunch and/or banquet.
Don't forget to book a room at the conference hotel (follow with the Hotel page link)
Room rates are only guaranteed through the cut-off date of
April 5, 2023.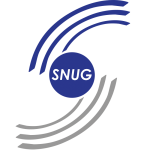 2023 Conference Registration
Register early by January 31 for a chance to win a prize!
Full payment has to be received by this date to be eligible to participate in drawing.
The sweepstake will take a place at the SNUG conference.